WELCOME
… to the website of Sharon Leahy & Rick Good
Original Creations & Living Traditions
DANCE, MUSIC, THEATER & FILM
The creative team of Leahy & Good began making art in the 1980s and has proven through the course of the past thirty-five years to be prolific, eclectic, inspiring and entertaining.
Represented here is our work as individuals, as a duo, and in our current ensembles: Good & Young and The Elements. Also included is content which can no longer be found on the former Rhythm in Shoes website at www.rhythminshoes.org.
WHAT'S HAPPENING?
THE ELEMENTS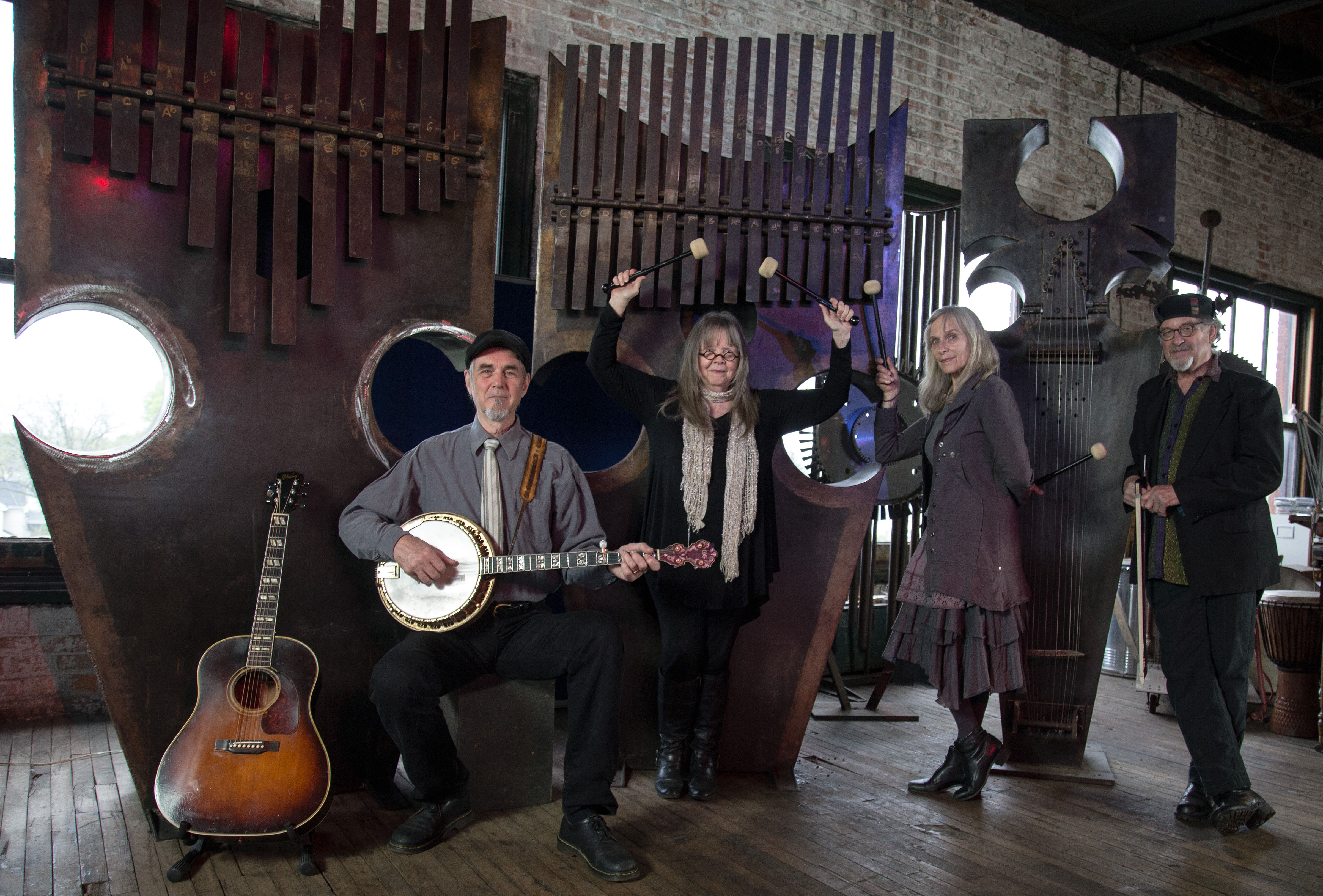 Rick, Sandy, Sharon and Michael – photo by Richard Nordstrom
Our latest musical endeavor has us teamed-up with our longtime Ohio friends, Michael & Sandy Bashaw. We call ourselves The Elements and we do our best to keep it real in a most eclectic way.
Coming up is a very special weekend of shows at the Dayton Theatre Guild where we'll be featuring Michael's magnificent Sound Sculptures, along with our usual array of instruments.
Mark your calendars for Friday & Saturday, June 28th & June 29th at 8:00pm, and Sunday, June 30th at 3:00pm. This is when the Theater of Sound will fill your hearts and minds.
In the meantime, watch this VIDEO.
Advance tickets are available at the Dayton Theatre Guild website.
If you want to stay "in the loop," check our CALENDAR page now and then for regular updates.
The photo at the top of this page comes from the music video of Where There is Love, one of Michael and Sandy's many fine songs with their band Puzzle of Light. The video is part of the Playing for Change movement and was made in Dayton, by Dayton artists.
THIS SUMMER's CAMPS
Teaching dance and music at summer camps has been a part of our lives for nearly forty years. Folks of all ages take time off from their day-to-day lives to learn clogging, square dancing, singing and stringed instrument playing from professional artists. This summer we're on staff at three fine camps.
June 8 – 14 we returned to Miles of Music Island Camp on Three Mile Island in Lake Winnipesaukee, New Hampshire; July 14 – 17 will mark our first year at Culture Camp in Trumansburg, New York; and August 12 – 18 we returned to Fiddle & Dance Camp Southern Week at the Ashokan Center in Olivebridge, NY.
This was our second year at the Miles of Music Camp. Based on everything we'd heard, we were expecting great things last summer and we were not disappointed. There really is no camp quite like it and we had an even greater time this year.
So many surprises, so many inspiring artists and so many great songs, old and new. Discovering the uplifting artistry of All My Friends Are Stars was a real highlight.
Leading up to the famous Grass Roots Festival, which is hosted every summer in Trumansburg, New York by the notorious Donna the Buffalo, we are blessed with four days of musical inspiration known as Culture Camp. From July 14th to the 17th, a talented and versatile staff of artists will be on hand to share the kind of knowledge that doesn't come from anywhere but hands-on, up close and personal contact.
Southern Week at Ashokan has been a part of our summers since the early eighties. This beautiful camp in the Catskills is home to the Ashokan Center, the oldest outdoor environmental education organization in New York State.
Among the many Southern Week activities, Rick leads an old time finger-style banjo class each morning and plays in the staff band for Sharon's popular Team Clogging class each afternoon.


Team Clogging at the Root Review
Enjoy our old-timey version of Bob Dylan's lovely love song, If Not for You, from Southern Week's Old Time Radio Hour, an annual event that features performances by the staff.
GROUND FINE
Sharon's latest dance for camera, which premeired August 3, 2017 at the Acadiana Center for the Arts, has been accepted for screening at several screendance festivals throughout America and abroad.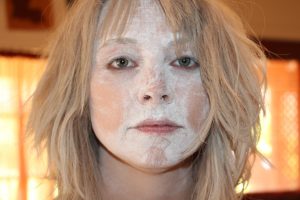 Kelli Jones in still shot from film
The Experimental Film and Music Video Festival runs every three months at the Carlton Cinemas in downtown Toronto and at the LA LIVE Regal Cinemas in downtown Los Angeles.
The stated goal of this festival is to showcase the best new experimental short films from around the world that don't get a fair shake from other film festivals because programmers don't know how to "categorize" them.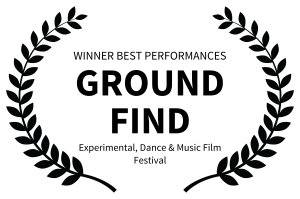 Ground Fine received the award for Best Performances at its screening in Toronto this September.
As part of the 2018 Movies By Movers Film Festival, Ground Fine had a screening at the Nasher Museum of Art at Duke University in Durham in June. This Festival also takes place in the fall at Appalachian State University in Boone.
The DanceBARN ScreenDANCE Festival took place during the DanceBARN Festival in Battle Lake, Minnesota in July. Official selections for the ScreenDANCE Festival were presented during a free outdoor screening at the ArtSTREAM Alley in Battle Lake.
Here's what they had to say about Ground Fine:
Ground Fine is an exquisite work of screendance that takes advantage of the full breadth of the screen medium. I was thrilled to be taken into a truly believable dance universe with trios and duets and solos that wrestle with food, femininity, and domesticity. Of course, I enjoyed the original score and the high production values but I especially enjoyed the careful way in which the score, the body choreography, and the camera choreography all worked together to create a totally seamless and pleasing pace.
Returning to Ontario, Ground Fine was also accepted by the RSVP Experimental Film Festival as part of their "Best of Female Film Festival" lineup. Considered by them to be "one of the best short films from the last year," the screening took place Thursday evening, September 20, 2018, at the Carlton Cinemas in downtown Toronto.
On October 4th at 7:00pm, The Outlet Dance Project included Ground Fine in its presentation of dance films from around the globe at the Grounds For Sculpture, 80 Sculptors Way in Hamilton, New Jersey. This festival features films that have been produced and created by women filmmakers and choreographers.
Regarding Ground Fine, Outlet Dance Directors, donia salem and Ann Robideaux write:
In a world of dance films reflecting the sadness of the state of the world, it is refreshing (and necessary) to watch an upbeat and fun film with real substance. The design draws you in and the variety of dance style shown make this a stand out film.
Tipperary Dance Platform stages its international dance festival in the dramatic landscape of the Aherlow mountains at the heart of Ireland.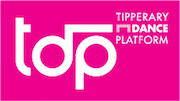 This annual festival invites audiences to a full week of dance, showcasing the latest works of choreographers and film makers.
The 2018 festival ran October 8 – 14, and included live performances, screendance projections, master class programs, symposiums, training for dancers and choreographers, classes for the community, exhibitions, and installations. Ground Fine closed out the evening screenings on October 13th.
The Portland Dance Film Festival in Oregon ran for two weekends in October: Friday and Saturday the 13th and 14th and Saturday and Sunday, the 20th and 21st.
This year's selection of dance films were shown at the Clinton Street Theater.
Rounding out the year for Ground Fine, the 2018 San Francisco Dance Film Festival presented the film at the Brava Theater Center in the Mission District October 11 – 14.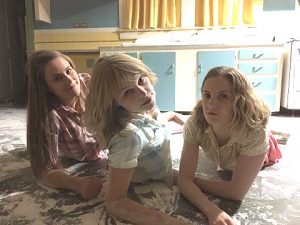 Ground Fine dancers Emma Young, Kelli Jones and Clare Cook
Next up, the first screening of Ground Fine in the New Year will be at the Wexner Center for the Arts on the Ohio State University main campus, in Columbus. The February 13th screening will be part of the annual Dance@30FPS.
Read more on our Ground Fine page.
CARRY IT ON… CARRIES IT ON
In further Dance Film News, the dance film project, Kino Tańca, at the Center of Dance Art in Warsaw, Poland will be screening Sharon's first film, Carry it on… in November, 2018.
As part of three scheduled dance film evenings, their stated aim is "to present several outstanding dance film productions to the public in order to popularize dance film as a genre." Regina Lissowska, curator of dance films for the Center of Dance Art (CST) in Warsaw, further writes…
There are many things I like a lot in your film. I do appreciate it's quality, and it's artistic value. Also, the sensibility and sense of honesty it gives, and the perfect balance between seriousness, nostalgia, and joy. But what attracted me the most, was that it's very specific in it's context, yet it's universal at the same time. By telling about the particular place, people and their story, it can also refer to other stories and places, the universal human need to stay connected to the land, to each other, the power of community.
GOOD & YOUNG
When were in Louisiana, we have the pleasure of playing with our daughter Emma and her husband Linzay in the Good & Young Family Band.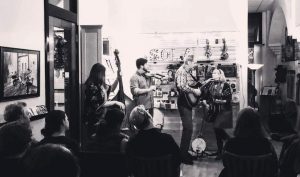 Our latest appearance was December 7th at the Sola Violins in downtown Lafayette. Check out the Good & Young page for more.
And be sure to check our CALENDAR page regularly for details regarding all our appearances, North & South.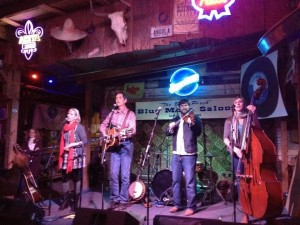 Good & Young at the Blue Moon in Lafayette
We All Belong to God
A Modern Prayer
Inspired by past and current wars, this original song by Rick Good is a prayer for all those who have been harmed by violence committed in the name of one religion or another.
The recording, featuring Rick on guitar and vocal, is available as a single digital download at CDBaby.com. You can also hear Rick's recording of We All Belong to God on Youtube.
CARRY IT ON… in Michigan
The Carry it on… Live! DVD was released just in time for the 41st Wheatland Festival, in September of 2014. This dance extravaganza took place at the Wheatland Music Festival's 40th Anniversary Celebration and featured over seventy performers, including the finest percussive dancers in the country.
The live concert set is available for digital downloading at the Wheatland Music Organization website. A limited number of collector's copies with an eight-page commemorative booklet is also available, while they last.
See the COLLABORATIONS page for a description of the entire project.
We are delighted to announce that Carry it on… was selected for screening at Triskelion Arts Dance Film Lab in Brooklyn on June 5th.
The film was also screend in 2014, at three of the most prestigious screendance festivals in the United States.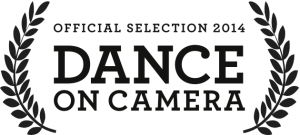 San Francisco Dance Film Festival, November 6-9 at the Brava Theater Center in the Mission District; International Screen Dance Festival, July 12th in Durham, NC at the American Dance Festival (ADF); and Dance on Camera Festival, January 31st – February 4th, co-presented by the Film Society of Lincoln Center and Dance Films Association.
The Film Society of Lincoln Center has further included Carry it on… in their touring roster for the year, resulting in a showing at the 13th Annual Dance on Camera Festival at the University of Michigan, in Ann Arbor.
Now available on DVD!
See our MERCHANDISE Page for details.
See the trailer on our LeahyGood YouTube channel, or view the entire film, embedded at the bottom of our CARRY IT ON FILM page.
LATEST CD RELEASE!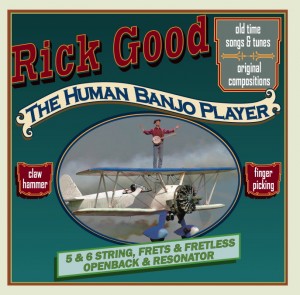 Rick's long-awaited collection of banjo music, representing over forty years of playing, is now available for order on our MERCHANDISE page. Rick Good – The Human Banjo Player is also available at CD Baby for credit card purchase and digital download. With seventeen tracks of traditional and original music played in both the clawhammer and finger-styles on several different kinds of banjos, lovers of the five-string banjo are in for a real sonic treat.
Rick is a wonderful writer of songs and tunes… and boy, can he play the banjo! His love for the old sources shines throughout… there's not a clunker in all 17 of the songs and tunes… he has put forth some very cool arrangements and ideas in this fine CD.
Alice Gerrard – Old Time Herald – Volume 13, Number 5
If you like banjo in any form, you will love this disc. It is a masterpiece performed by a master musician.
Dan Levenson = Banjo Newsletter Volume 40, Number 12
Watch and hear video clips of Sharon's and Rick's work from the vast and varied repertoire of Rhythm in Shoes, now accessible and ever expanding on the LeahyGood YouTube channel, as well as this site's VIDEO page.
Website banner photo by Nate Cooper