CARRY IT ON FILM
Carry it on…
a film by Sharon Leahy
Carry it on… is a Dance for Camera film created, performed and shot on site at the Wernette Farm outside of Remus, Michigan, home to the Wheatland Music Festival for the past 40 years.
The film focuses on the sacred power and potential of place and our relationship to it. Moving through, with and around open fields, a pine grove and an old stage, the cast of dancers and musicians explores humankind's relationship to the environment and our universal need to gather.
See the trailer on our LeahyGood YouTube channel.
Now available on DVD!
See our MERCHANDISE Page for details.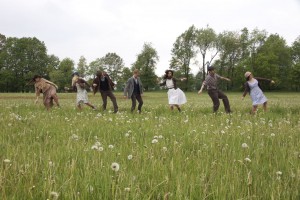 Emma Young, Christine Galante, Zane Terry, Nic Gareiss, Becky Hill, Matt Olwell and Abby Ladin – photo by Andy Snow
Choreographer Sharon Leahy directs this prayer in motion and music, which features music by Rick Good and Cleek Schrey and was edited by Erick Stoll.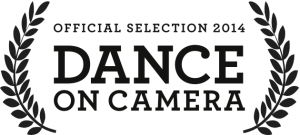 The next step for Carry it on… is into the world of film festivals and we are delighted to announce that Carry it on… has been selected for screening at the 2014 San Francisco Dance Film Festival, November 6-9 at the Brava Theater Center in the Mission District.
Earlier this year, Carry it on… was also selected for screening at the International Screen Dance Festival in Durham, North Carolina, and the Dance on Camera Festival, co-presented by the Film Society of Lincoln Center and Dance Films Association.
After more than 25 years of making art for the stage—primarily as director of the dance & music company Rhythm in Shoes—Sharon was commissioned by the Wheatland Music Organization to create an event for their 40th Anniversary Celebration. On Saturday night, September 7, 2013, at the Wheatland Music Festival, a live stage performance featuring more than 75 dancers and musicians, was preceded by the premiere showing of Carry it on…. Both film and festival were resounding successes!
At the bottom of this page is a password protected copy of Carry it on… made available here specifically for film festival applications and promotion. See the official trailer on our LeahyGood YouTube channel.
Additional credits:
Dancers: Ira Bernstein, Christine Galante, Nic Gareiss, Matt Gordon, Becky Hill, Abby Ladin, Sharon Leahy, Matt Olwell, Zane Terry and Emma Young
Musicians: Kevin Anderson, Sam Bartlett, Ben Cooper, Rick Good and Cleek Schrey
Children: Ruth Bartlett, Stefan Bartlett, Wade Bartlett, Clay Cooper, Olive Cooper and Olivia Good
Cinematography: Erick Stoll, Megan Hague, Andy Snow and Mike Buol
Color Correction: Chase Whiteside
Audio Mixing & Mastering: Tim Berger, Karl Benge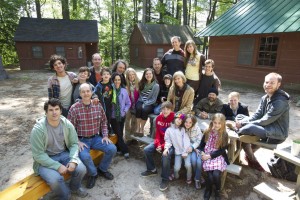 Front Row: Mike Buol, Rick Good, Clay Cooper, Ruth Bartlett, Olive Cooper, Olivia Good, Cleek Schrey; 2nd Row: Erick Stoll, Megan Hague, Stefan Bartlett, Abby Ladin, Becky Hill, Wade Bartlett, Sharon Leahy, Ira Bernstein, Nic Gareiss; Back Row: Ben Cooper, Matt Gordon, Christine Galante, Matt Olwell, Sam Bartlett, Emma Young, Zane Terry – photo by Andy Snow
Carry it on… was made with support from:
Wheatland Music Organization, Inc. & the 40th Anniversary Sponsors
Michigan Council for Arts and Cultural Affairs
The National Endowment for the Arts
Ed Carson Memorial Arts Fund
A LeahyGood Production
Copyright 2013. All Rights Reserved.
ARTIST BIOS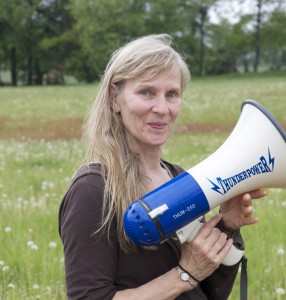 Sharon Leahy is a dancer, choreographer, musician, teacher and director.
From 1987 to 2010, Sharon created a body of award-winning, critically acclaimed work for RHYTHM IN SHOES, the dance and music company she co-directed with her husband, Rick Good. With a diverse and talented group of performing artists, Sharon brought to life a vision for dance/theater/music as one entity capable of expressing the joys and woes of contemporary life with the vocabulary of traditional forms.
Themes of her work have included: time, sacred space, forgotten myths and histories, home, family, pretense, relationship and death. She has worked extensively with physical comedy, created historically accurate recreations of vaudeville, and choreographed musical theater and entertainments from the professional to the high school level.
Sharon has taught dance and choreography at the University of Dayton, where she spent six years as an Artist in Residence. There she facilitated cross-department collaborations using dance and theater to explore and explain science, literature, religion, education, world culture, painting and social trends. She also developed a teacher-training program for education students, integrating movement education into the classroom.
Sharon has created original dance/theater works for the dance ensemble at the University of Dayton, as well as Wright State University, Antioch College, the University of Akron and Williams College. She has taught master classes at numerous colleges and universities throughout the country. Influenced by the work of Ann Bogart and the SITI COMPANY, with whom she studied both Suzuki and Viewpoints techniques, Sharon's natural instinct for directing has developed into a dynamic, lively and introspective style of physical theater where vision meets invention.
Notable among recent projects is her first Dance for Camera film, Carry it on…, mask productions of The Pearl and The Tragedy of Hansel & Gretel for the ZOOT THEATER COMPANY and, for the HUMAN RACE THEATER COMPANY, Brother Wolf, a retelling of the Beowulf legend.
With an eye towards universal themes both social and cultural, Sharon's original work is produced with fearless conviction and a refined eye for details. The results can be provoking, soothing, disturbing and entertaining.
AWARDS
NEA Choreography Fellow – 1991, 1992-94, 1995, 1997
Ohio Arts Council Choreography Fellow – 1989, 1992, 1994, 1996
Culture Works Opus Award for Artistic Excellence – 1996
Ruth St. Denis Creative Choreography Award – 1983
COMMISSIONS
Wheatland Music Organization – Carry it on… Project
Jacob's Pillow
National Endowment for the Arts
New England Foundation for the Arts National Dance Project
Ohio Arts Council
Dayton Foundation
Miriam Rosenthal Foundation
Cultureworks Dayton
Mathile Foundation
Dayton Centennial of Flight Celebration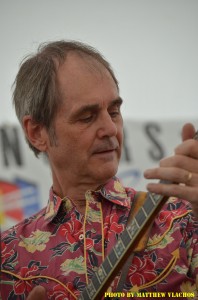 Rick Good is a musician, composer and actor.
A founding member of the HOTMUD FAMILY, a twenty-four year veteran of RHYTHM IN SHOES and a 2010, Ohio Heritage Fellow, Rick is recognized and respected for his driving banjo, swinging guitar, heartfelt singing and crafty songwriting. With his wife and long-time collaborator, Sharon Leahy, Rick has made a life of creating critically acclaimed performance art rooted in American traditions. He currently plays regularly with three fine bands: SHOEFLY, GOOD & YOUNG and the RED CLAY RAMBLERS.
Writing songs and composing music since his early teens, Rick's first CD of all original songs, Nova Town, was released in 1997, followed a few years later by a full-length theatrical production of the same name with a script he also wrote. In addition to Nova Town, his original music written for theater includes Rambleshoe (with Jack Herrick of the RED CLAY RAMBLERS) and Banjo Dance, for RHYTHM IN SHOES; The Dayton Stories Project: And That's My Story for the HUMAN RACE THEATER COMPANY, and several productions for MAD RIVER THEATER WORKS and the ZOOT THEATER COMPANY. Rick's music also appears in the films, Dream Catcher (Ed Radke, 1999) and Gravel (Steve Bognar, 2003).
Cleek Schrey is a fiddler, pianist, step-dancer and composer. He holds degrees in Music and German Studies from the University of Virginia.
Cleek's interest in early Irish fiddling on 78 rpm recordings led him to the home of Paddy Reynolds—the great Longford fiddler who settled in New York—and the eventual release of Reynolds' surviving work, which Cleek co-produced.
Cleek composed the music for the film shorts, Arranging Suitcases (2012) and Moving a Tree (2011), and was a featured musician on The Raw Bar, a documentary on Irish music, and Féilte, an Irish language program about Irish music in America, both airing in Ireland.
His performance highlights include Orchestra Hall in Chicago, the Shetland Folk Festival, The Kennedy Center, Switzerland's Geneva Arena & the Lyceum Theater in New York. His current band affiliations include the Celtic dance and music ensemble, KITCHEN QUARTET and the old time string band, BIGFOOT. He is also working with the Uilleann piper, Ivan Goff and the sean nos singing master, Iarla O'Lionaird on a new interpretation of John Cage's Roaratorio.
Erick Stoll is a director, cinematographer, editor and musician.
A graduate of the Wright State University Film School and founding member of the independent documentary production team, NEW LEFT MEDIA, based out of Cincinnati, his credits include the documentaries: Why We Ride: The Story of Aids/Lifecycle, Remote Area Medical and Lifelike.